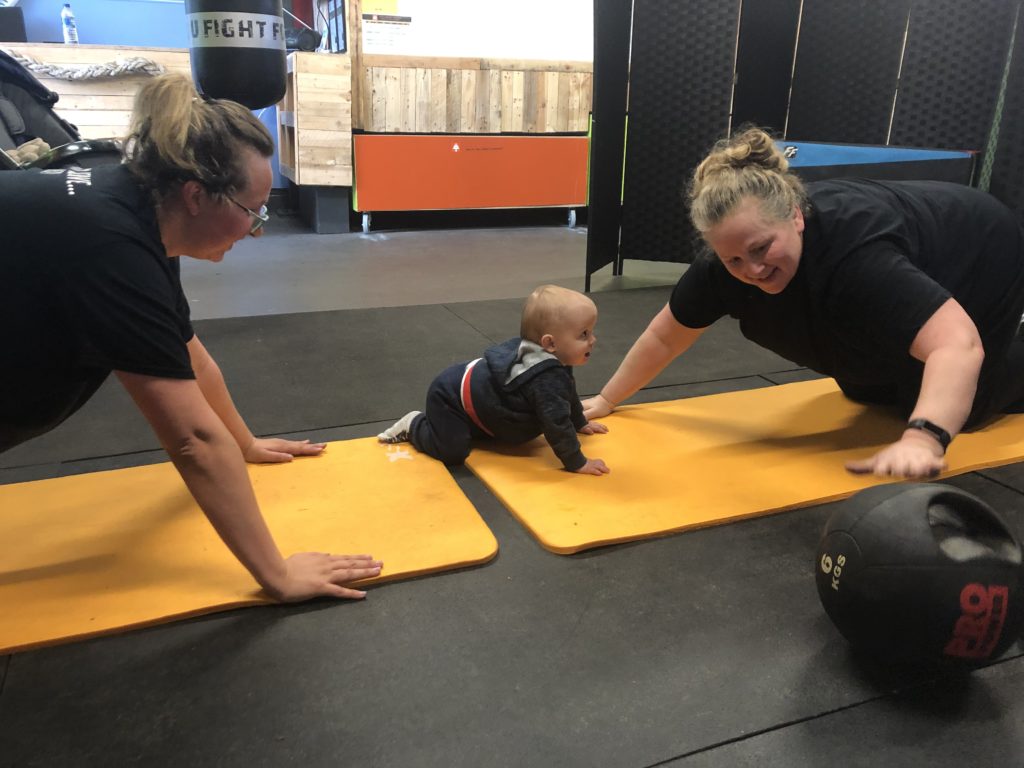 A 45 minute class focused to keep you and your baby healthy during your pregnancy or to increase strength and fitness following the birth of your baby. Led by a Level 3 qualified Antenatal and Postnatal practitioner.
This class is for anyone who is either pregnant or post childbirth. It is designed for clients who have already been exercising pre-natally and want to focus on maintaining your strength & fitness, or clients new to exercise who are looking to improve your strength and fitness for you and your baby for a more comfortable pregnancy and to help promote an easier childbirth. Those clients looking to get back into their exercises after childbirth should wait until their 6 week GP check (recommended to wait for 12 weeks post Caesarean).
The exercises, intensity and range of motion will be adapted to suit your current level of strength and fitness and will be adapted as necessary as your level of strength and fitness improve or as your pregnancy progresses through each trimester.
You will also benefit from exercising outdoors, but have the flexibility of storage and water facilities from our Personal Training Studio. Your health is our focus, so your body temperate and hydration levels will also be accounted for throughout the session. We are aware childcare is always an issue when you want to focus on you, that's why we always allow your other children to come join you to exercise as you improve your health and fitness.