Our next block of group PT starts week commencing 2nd May 2022. Please click on the link below and then select the Group PT session that you would like to join from the drop down list and press register!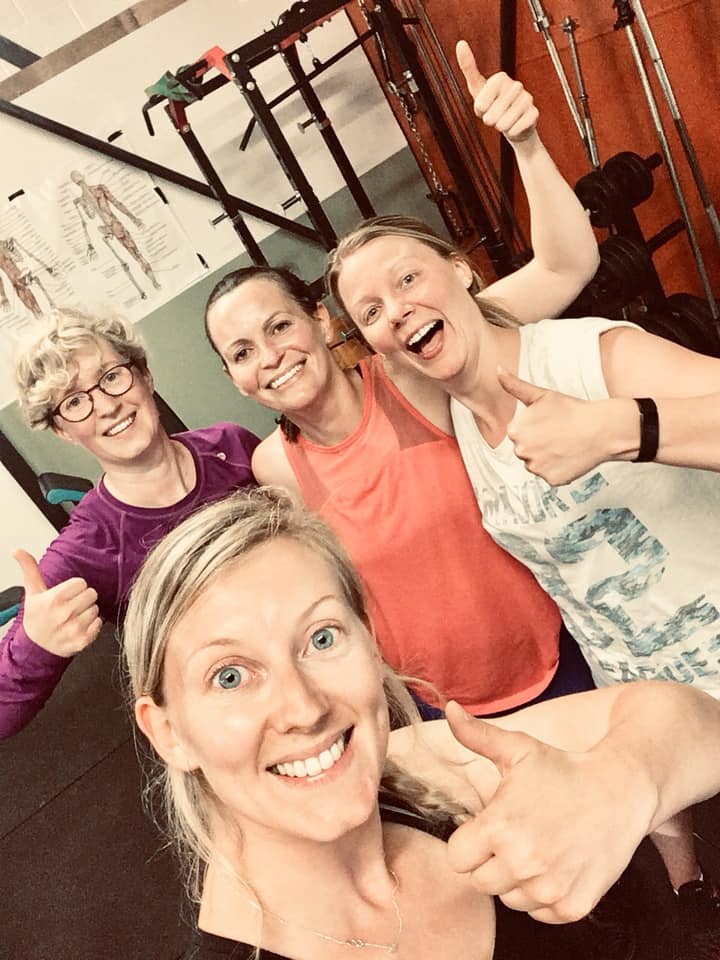 Included in your course are the following:
8 x 55 minute in person sessions
Kickstarter pack of information
max of 6 in group
Diet Guidance
Training Plans
Community
Support & Guidance
Private Facebook Group
All for £109!!
Increase your strength and fitness in your lower body, upper body and core strength and maintain our 100% record with guaranteed improvements from previous clients over the 8 weeks course.
Before the course- you will get full access to your very own app where you can log and store your measurements, diet and training plans. You will also receive a checklist and useful information on mindset, diet and training to get you on track from day 1.
Session 1
you will complete simple 1 minute performance tests to gauge where you are on the first session, so we can also highlight any weaknesses and strengths.
Session 2-7
we will gradually increase your intensity over the next few weeks inline with your ability with various formats and exercises. You will also receive training plans given to you by your personal trainer that you can access in your app that you can do outside your session.Your personal trainer will also support you during this time, and answer any questions you may have.
Session 8
This is the moment we find out how far you have come. We repeat the tests we did on session 1 and compare your results. We will then offer you best advice of next steps inline with your progressions.
If you have any questions hit the 'enquire now' to get in touch with us.
Group PT Slots:
Monday 6.30am – Ben
Monday 5.45pm – Harriet
Tuesday 9.30am – Tanya
Tuesday 5.30pm – Harriet
Wednesday 6.15pm – Ben
Thursday 6.30am – Marco
Thursday 6pm – Marco
Thursday 7.10pm – Vicky