Applebees Fitness are now offering you the workout from the comfort of your own home with our live classes! We know it can be difficult to get to classes or work around other commitments so we also run the following classes live!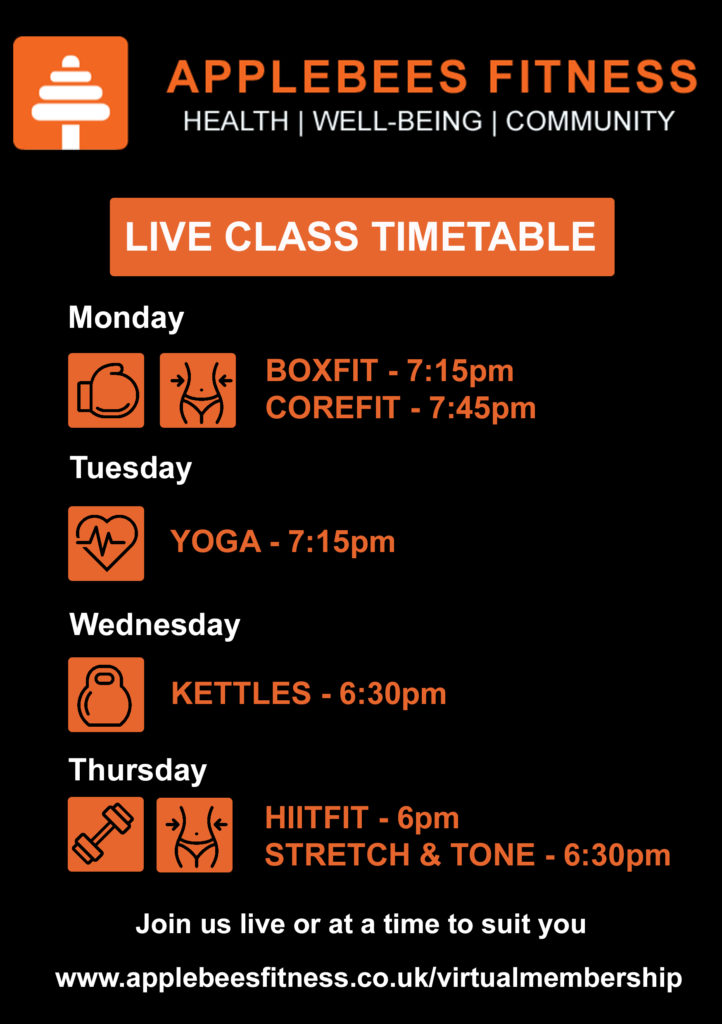 For just £9.99 per month simply join our timetable of classes live or at a time that suits you, streamed through our private facebook group.
We also offer a yoga only membership for £9.99 per month. Lucy has trained in the traditional style of Hatha Yoga, which includes the accent system of Asanas (postures), Pranayama (breathing exercises) and meditation. Her specific area of interest is the connection between the mind body and breath. Linking breath with movement and finding space in an ever changing and demanding world. Her personal practice is a free-flowing vinyasa style that involves physical and energetic focus which often weaves into my teaching.
Be a part of our community, get involved with commenting live and getting that extra personal motivation you require to smash your results!
Remember we operate a rolling contract so you're never tied in, simply give us 7 days notice before the end of the month if you wish to cancel
If you're looking for a more personal touch we also offer online personal training